EDITORIAL: Welcoming BiR in its 2nd year
With the dawn of a new year, BiR hopes to mark an important year filled with new developments and landmark achievements. This year's resolution of Team BiR is to take this endeavour to a brand new platform of international standard and reputation necessary for spreading the good work. For every new discipline taking birth in a system or society two components are required at most. One is the disciple component who believes in it and takes the lead or more appropriately the dare to introduce the discipline and tries to work out its role in current scenario. The second component, which has become more apt in current times, is the funding component to sustain its mere existence, and this makes sense with the infrastructural requirements to host such a community service. Bioinformatics, as a discipline qualifies very well for both the components and thus requires believers and supporters. This year's major goal will be to improve our publication quality to be an international one, and also to make BiR stand on a very firm foundation of believers and supporters. In this aspect, the editorial team thus seeks viewpoints, suggestions from all the readers. We would greatly appreciate that! We wish for a number of contributions from our readers in the form of articles or questions, and feedback to further improve the science reporting that we do. Without the extended support from our readers it is impossible for us to move further. Very recently, BiR has come up with a beta version of its android application for keeping readers well connected and well updated. This is just a step to come closer to the community of students and researchers to make its presence more apt at the right place. Team BiR is also planning to present its work as "what we do" and "how it makes a difference" at school level for introducing this to our young minds and opening up career opportunities for science students who are at the first step of their career setting.
We seek best wishes from all our readers and well-wishers and wish them a very happy and prosperous new year filled with life time memories, achievements and good work.
With best wishes,
Prashant Pant

Ph.D. students to be declared "bandhua mazdoor" (bonded labour)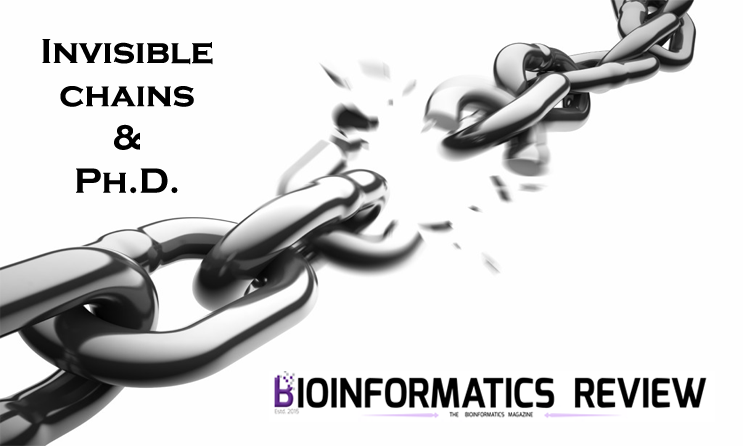 A Ph.D. degree is considered difficult to get, you have to do a lot of hard work and give up certain things such as social life, friends, health, fun time, and many others. At first, it is quite difficult to get admission in fine universities for a Ph.D. and then after getting one, it is more difficult to survive. Although the Ph.D. degree is awarded for research when you contribute something novel in your field. But the system has made it quite difficult by implicating various criteria such as the number of papers to be at least published and authorship. (more…)