What values are considered as good or bad in computational docking?
After performing computational docking, a question that comes to mind most is "what docking score is considered good or bad". In this article, we will discuss this in detail.
Computational docking provides a binding or docking score which can be any negative value or rarely positive. But what should we consider as a standard value to analyze the docking results?
The answer is "none". There is no such standard value to judge the docking score. It can only be considered a good or a bad value based on another reference value obtained from the same protein. It means if you dock, say, 10 compounds to the same protein, then you can only compare them. You can clearly see which compound has a better lowest affinity. But if you are docking these compounds to different proteins, then you can't compare them. Reason being:
all proteins are different in the terms of their size, composition, and binding residues.
their binding pockets differ in size and shape.
If you think that you docked the same compound with different proteins and obtain a docking score that doesn't mean the compound actually docked within the binding pocket or even someplace else. It can dock anywhere to the protein, inside the pocket, in small pockets, on the surface, or not even anywhere. Docking algorithms search for the lowest binding conformation so that the compound is most stable. That doesn't guarantee the proper docking of a compound.
---

How to sort binding affinities based on a cutoff using vs_analysis.py script?
Previously, we have provided a Python script (vs_analysis.py) to analyze the virtual screening (VS) results of Autodock Vina. Now, we have updated this script to sort binding affinities based on user inputted cutoff value. (more…)
Virtual Screening using Autodock Vina: Frequently Asked Questions & Answers for Starters
Virtual Screening (VS) is one of the important techniques in bioinformatics. It can be easily performed using Autodock Vina. We have provided detailed articles on this topic. In this article, we are trying to answer some FAQs for beginners. (more…)
[Tutorial] How to perform docking of zinc metalloproteins using Autodock Vina?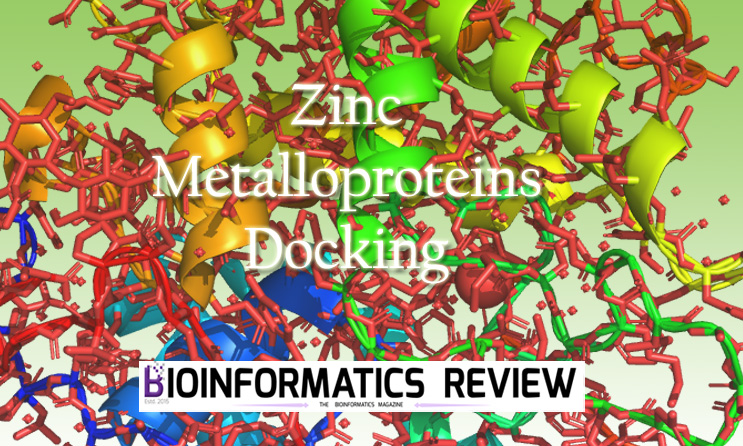 Proteins containing zinc atoms are docked in a different way than that of the normal simple proteins. Zinc atoms must be considered by a force field during the docking process. In this article, we are going to dock zinc metalloprotein with a ligand using Autodock Vina [1]. (more…)