Site-specific docking: Frequently Asked Questions & answers for starters
I have been getting several E-mails from researchers and students alike regarding in-silico docking. Most questions are similar in nature, so I thought of answering them once and for all. In this article, I have collected some frequently asked questions and provided the link to their answers present in our question-answer section of Bioinformatics Review.
It is good to have questions in mind and they can be solved in a way as quoted by Sir Einstein:
"We cannot solve our problems with the same thinking we used when we created them."
In this article, I have collected some of the most Frequently Asked Questions while performing site-specific and/ or blind docking. You have to consider a lot of factors before performing an actual docking on a protein with a specific ligand.
Question: How do you predict protein's binding sites? 
Question:  What is the difference between the blind docking and binding site based docking?
Second thing, if I have to find the distance between a ligand and any residue in the receptor molecule. Do I have to take the central atom distances or minimum distance between any two atoms of the ligand and receptor molecule can be considered ?? 

How to sort binding affinities based on a cutoff using vs_analysis.py script?
Previously, we have provided a Python script (vs_analysis.py) to analyze the virtual screening (VS) results of Autodock Vina. Now, we have updated this script to sort binding affinities based on user inputted cutoff value. (more…)
Virtual Screening using Autodock Vina: Frequently Asked Questions & Answers for Starters
Virtual Screening (VS) is one of the important techniques in bioinformatics. It can be easily performed using Autodock Vina. We have provided detailed articles on this topic. In this article, we are trying to answer some FAQs for beginners. (more…)
[Tutorial] How to perform docking of zinc metalloproteins using Autodock Vina?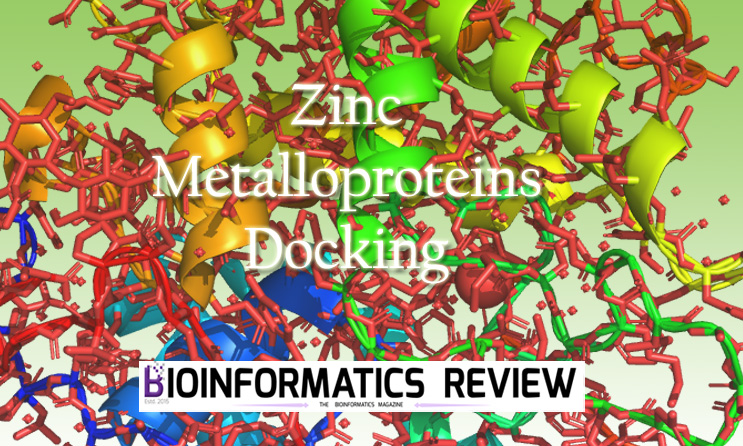 Proteins containing zinc atoms are docked in a different way than that of the normal simple proteins. Zinc atoms must be considered by a force field during the docking process. In this article, we are going to dock zinc metalloprotein with a ligand using Autodock Vina [1]. (more…)