Protein-ligand interaction analysis using LigPlot+
In our last article, we explained the installation of LigPlot+ [1] on Ubuntu. In this article, we will perform protein complex analysis using LigPlot+. 
Please refer to our last tutorial for executing LigPlot+ on Ubuntu. If you are using the Windows version, then double-click the executable jar file named "LigPlus".
Preparing input
Prepare a PDB file of a protein-ligand complex as an input to LigPlot+. You can use Pymol for this as shown below:
Open Pymol --> File --> Open --> Select .pdb file of protein

Go to File --> Open --> Select output file of docking

Choose an appropriate pose of the ligand.

Go to File --> Export Molecule --> Select 'PDB Options' --> Select 'Write CONECT records for all bonds'

Click 'Save' --> Change 'Save as type' to 'PDB' --> Click 'Save'
This will save your protein-ligand file in PDB format. Here, we have saved it as 'input.pdb'.
Analyzing on LigPlot+
After opening LigPlot+, follow the steps mentioned below:
Go to File --> Open --> Browse --> Select 'input.pdb' file

. It will display how many ligands and chains this protein-ligand file contains. You can also select a range of residues for analysis including several other options.
It also displays DIMPLOT and Antibody tabs but in this article, we are dealing with LigPlot only.

Click 'Run'
It will display a 2D plot showing interactions between the protein and ligand. You can select different colors, and move atoms or residues, and so on.
References
Wallace, A. C., Laskowski, R. A., & Thornton, J. M. (1995). LIGPLOT: a program to generate schematic diagrams of protein-ligand interactions. Protein engineering, design and selection, 8(2), 127-134.

How to sort binding affinities based on a cutoff using vs_analysis.py script?
Previously, we have provided a Python script (vs_analysis.py) to analyze the virtual screening (VS) results of Autodock Vina. Now, we have updated this script to sort binding affinities based on user inputted cutoff value. (more…)
Virtual Screening using Autodock Vina: Frequently Asked Questions & Answers for Starters
Virtual Screening (VS) is one of the important techniques in bioinformatics. It can be easily performed using Autodock Vina. We have provided detailed articles on this topic. In this article, we are trying to answer some FAQs for beginners. (more…)
[Tutorial] How to perform docking of zinc metalloproteins using Autodock Vina?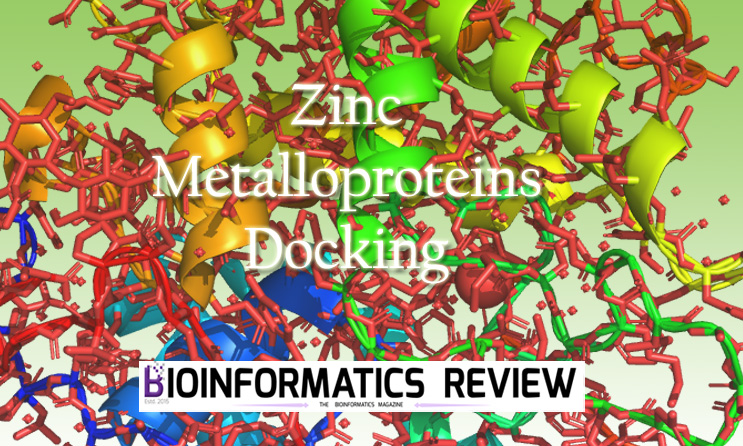 Proteins containing zinc atoms are docked in a different way than that of the normal simple proteins. Zinc atoms must be considered by a force field during the docking process. In this article, we are going to dock zinc metalloprotein with a ligand using Autodock Vina [1]. (more…)