I-TASSER: Uses & Applications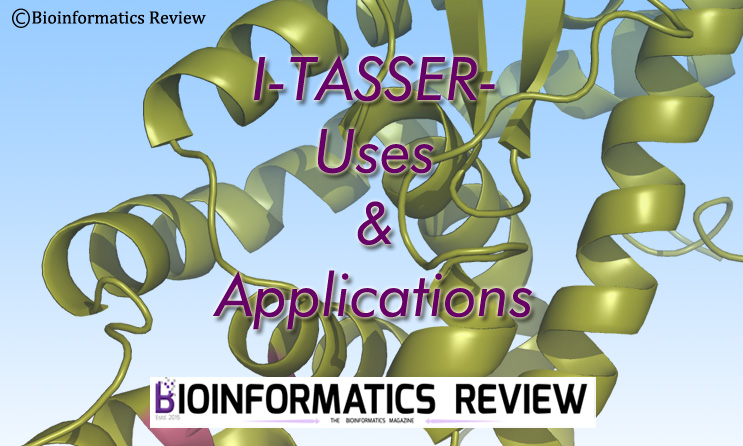 I-TASSER [1] is another most widely used bioinformatics software. It is used for protein three-dimensional structure modeling. In this article, we are going to discuss its uses and applications in bioinformatics.
Protein structure modeling is one of the important aspects in bioinformatics. Basically, there are three methods to model a 3D structure of a protein: homology modeling, threading, and ab initio. Proper usage of these methods is discussed in this article.
I-TASSER is based on ab initio method that means from scratch.
It builds a model from the beginning that is used in a situation where there is no much identity is available to any other resolved structures.
In other words, there is no template available to build or predict a protein structure.
I-TASSER can be used online and offline. A dedicated webserver of I-TASSER allows users to submit FASTA sequence of a protein and wait until the job is finished.
Stand-alone tool of I-TASSER [2] allows the same. Users can modify some other parameters. It will require a server too or high configuration of a system, otherwise the job will take a lot of time to finish.
It also provides the quality of predicted structures so that it becomes easier to select one structure amongst the others.
The I-TASSER standalone suite consists of other programs that allow to perform refinement and structure-based function annotations.
I-TASSER suite is freely available for academic and non-profit use.
---
References
Yang, J., & Zhang, Y. (2015). I-TASSER server: new development for protein structure and function predictions. Nucleic acids research, 43(W1), W174-W181.
Yang, J., Yan, R., Roy, A., Xu, D., Poisson, J., & Zhang, Y. (2015). The I-TASSER Suite: protein structure and function prediction. Nature methods, 12(1), 7-8.

AlphaFill- New algorithm to fill ligands in AlphaFold models.
AlphaFold is a popular artificial intelligence based protein prediction tool [1]. Though it predicts good protein structures, it lacks the capability to predict the small molecules present in the structure such as ligands. For this purpose, AlphaFill is introduced by Hekkelman et al.,[2]. (more…)
How to calculate binding pocket volume using PyVol plugin in PyMol?
Previously, we provided a tutorial for PyVol plugin [1] installation. In this article, we will calculate the binding pocket volume of protein using the same plugin in PyMol [2]. (more…)
How to generate electron density map using Pymol?
Electron density maps are available for most of the protein structures in PDB. Therefore, in this article, we are using PDB to generate electron density maps in Pymol.