CNN-DDI: A drug-drug interaction prediction method using convolutional neural networks
Drug-drug interaction (DDI) prediction is gaining much more interest in the drug development process and disease diagnosis. Recently, a novel algorithm is proposed based on convolutional neural networks (CNN).
This method is known as CNN-DDI [1]. It is a learning-based method that uses CNN architecture. The method consists of 5 convolutional layers, 2 fully connected layers, and 1 softmax layer based on CNN.
The authors have used feature vectors. These vectors include pathways, enzymes, drug categories, and targets. Further, they measured drug similarity using Jaccard similarity. On the basis of these vector features, a new CNN is built as a DDI predictor [1].
CNN-DDI has been found robust on three similarity methods including Jaccard similarity, cosine similarity, and Gaussian similarity. This method was also tested against four state-of-the-art algorithms. These algorithms are random forest (RF), gradient boosting decision tree (GBDT), logistic regression (LR), and K-nearest neighbor (KNN). Amongst the tested algorithms, the CNN-DDI algorithm showed the best performance [1].
The DDI multimodal deep learning framework is available on the GitHub repository.
For further information, read here.
---
References
Zhang, C., Lu, Y. & Zang, T. (2022). CNN-DDI: a learning-based method for predicting drug-drug interactions using convolution neural networks. BMC Bioinformatics 23, 88.

DrugShot- A new web-based application to retrieve list of small molecules.
It is not an easy task to retrieve names of small molecules associated with a certain disease. A new web-based application is developed to retrieve a list of small molecules associated with a disease. (more…)
Most widely used tools for drug-drug interaction prediction
Drug-drug interaction is an important method in bioinformatics, especially in the case of treatment of serious diseases such as cancer. It tells us about the drug effect modified by another drug. In this article, we summarize a few useful tools for drug-drug interaction prediction. (more…)
How to download small molecules from ZINC database for virtual screening?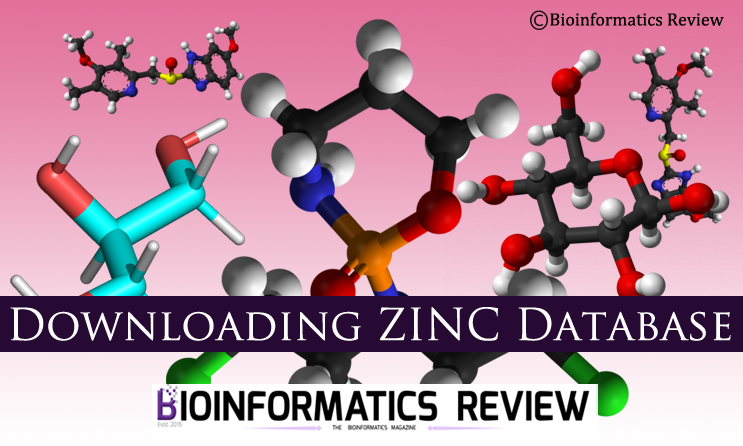 It is difficult to manage thousands of compounds altogether while performing virtual high-throughput screening. Compounds databases allow to download of molecules in different formats such as the ZINC database [1] allows downloading a batch file that is processed afterward. In this article, we will download small molecules from the ZINC database [1] that can be used in virtual screening. (more…)