How to extract x,y,z coordinates of atoms from PDB file?
The x, y, and z coordinates of atoms are provided in the PDB file. One way to extract them is by using the Biopython package [1]. In this article, we will extract coordinates of C-alpha atoms for each residue from the PDB file using Biopython.
Let's say we have a PDB file named 'input.pdb'.
---

#!/usr/bin/env python3

from Bio.PDB import *
import numpy as np

p=PDBParser()

structure=p.get_structure('input', "input.pdb")

for model in structure:
      for chain in model:
            CA_coord = []
            for residue in chain:
                CA_coord.append((residue['CA'].get_vector()))
                print(CA_coord)
---
Save this file as Python script, for example, as 'ca_coord.py', keep your input file in the same directory or provide the full path in the script, and run it as:
python3 ca_coord.py
---
References
https://biopython.org/

How to commit changes to GitHub repository using vs code?
In this article, we are providing a few commands that are used to commit changes to GitHub repositories using VS code terminal.
Extracting first and last residue from helix file in DSSP format.
Previously, we have provided a tutorial on using dssp_parser to extract all helices including long and short separately. Now, we have provided a new python script to find the first and last residue in each helix file. (more…)
dssp_parser: A new Python package to extract helices from DSSP files.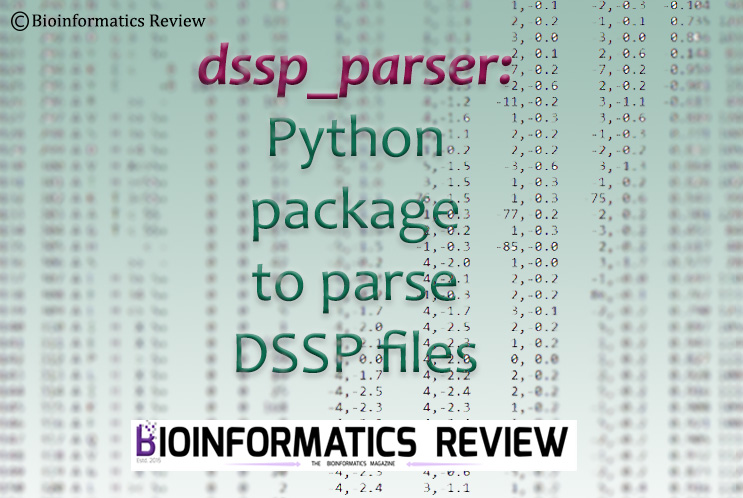 A new Python package named 'dssp_parser' is developed to parse DSSP files. This package fetches all helices including long and short ones from DSSP files. (more…)