DrugShot- A new web-based application to retrieve list of small molecules.
It is not an easy task to retrieve names of small molecules associated with a certain disease. A new web-based application is developed to retrieve a list of small molecules associated with a disease.
This is known as DrugShot [1]. DrugShot allows searching for a list of small molecules by simply entering a biomedical search term. It provides a prioritized list of small molecules mentioned in the abstracts of PubMed. DrugShot cross-references PMIDs with DrugRIF or AutoRIF to provide a ranked list of small molecules.
How does DrugShot work?
User inputs a biomedical search term such as cancer, diabetes, etc.
DrugShot looks for the search term in PubMed abstracts.
It ranks the drugs/compounds according to the total co-mentions of the drugs and the search term from shared PubMed IDs.
Selects the top predicted compounds are arranged in an unweighted drug set. Users are also allowed to submit their own unweighted set of drugs using the DrugShot augmentation option.
A complete list of drugs is provided predicted from DrugRIF or AutoRIF literature co-mentions along with a list of drugs predicted from L1000 signature similarity.
DrugShot is freely accessible at https://maayanlab.cloud/drugshot/ and https://appyters.maayanlab.cloud/#/DrugShot. It can also be run locally on Linux, Windows, and Mac OSX [1].
For more information, read here.
---
References
Kropiwnicki, E., Lachmann, A., Clarke, D.J.B. et al. (2022). DrugShot: querying biomedical search terms to retrieve prioritized lists of small molecules. BMC Bioinformatics 23, 76.

CNN-DDI: A drug-drug interaction prediction method using convolutional neural networks
Drug-drug interaction (DDI) prediction is gaining much more interest in the drug development process and disease diagnosis. Recently, a novel algorithm is proposed based on convolutional neural networks (CNN). (more…)
Most widely used tools for drug-drug interaction prediction
Drug-drug interaction is an important method in bioinformatics, especially in the case of treatment of serious diseases such as cancer. It tells us about the drug effect modified by another drug. In this article, we summarize a few useful tools for drug-drug interaction prediction. (more…)
How to download small molecules from ZINC database for virtual screening?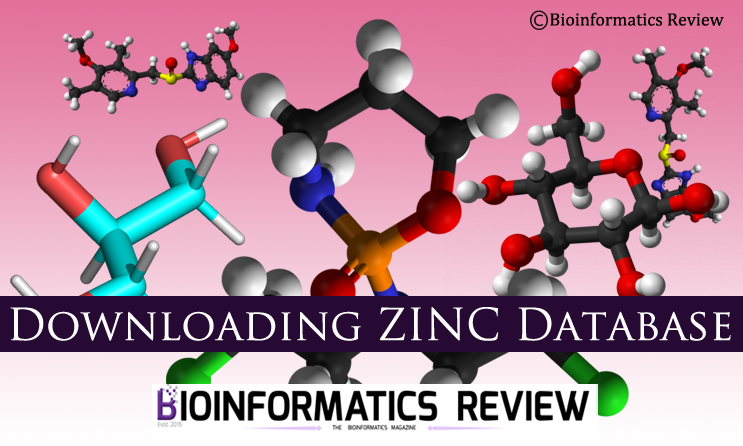 It is difficult to manage thousands of compounds altogether while performing virtual high-throughput screening. Compounds databases allow to download of molecules in different formats such as the ZINC database [1] allows downloading a batch file that is processed afterward. In this article, we will download small molecules from the ZINC database [1] that can be used in virtual screening. (more…)