How to install sdsorter on Ubuntu (Linux)?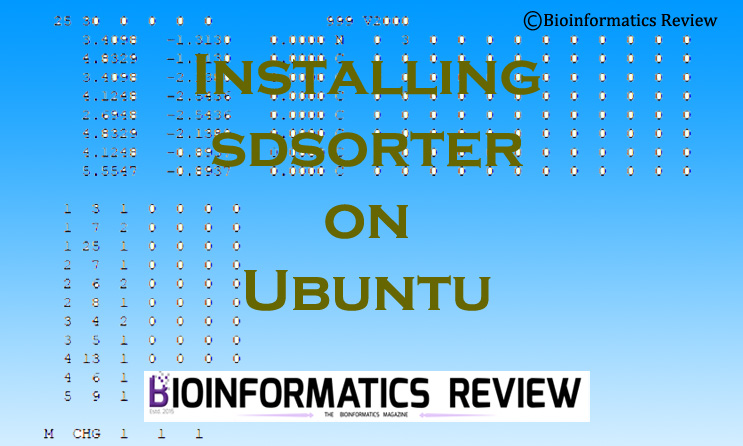 sdsorter is a tool that helps in the easy manipulation of SDF files. It takes a single file as input and also provides a single output file. In this article, we are going to install sdsorter on Ubuntu (Linux).
Preparing system
Open a terminal by pressing Ctrl+Alt+T. Update and upgrade your system using the following commands:
$ sudo apt-get update
$ sudo apt-get upgrade
Installing prerequisites
The sdsorter depends on Openbabel libraries, therefore, it is better to install openbabel also. Paste the following command in the terminal:
$ sudo apt-get install openbabel
Downloading sdsorter
Change to the directory where you wish to download the software. Let's say, Downloads.
$ cd Downloads/
You can download the sdsorter from here or use the following command. You will find three different files on the link: sdsorter.osx, sdsorter.static, and sdsorter.linux. We are downloading the sdsorter.static file.
$ wget https://sourceforge.net/projects/sdsorter/files/sdsorter.static
Installing sdsorter
Paste the following commands in the terminal.
$ chmod +x sdsorter.static
It should run by typing
$ ./sdsorter.static
However, there are chances that you may get a "loadlocale.c:129:" error or something similar to that. So, you need to give the following command.
$ export LC_ALL=C
After that, you can run the software using the above-mentioned command. To see, all the arguments, type:
$ ./sdsorter.static --help
This finishes the installation of sdsorter on your system.
---

How to calculate binding pocket volume using PyVol plugin in PyMol?
Previously, we provided a tutorial for PyVol plugin [1] installation. In this article, we will calculate the binding pocket volume of protein using the same plugin in PyMol [2]. (more…)
How to generate electron density map using Pymol?
Electron density maps are available for most of the protein structures in PDB. Therefore, in this article, we are using PDB to generate electron density maps in Pymol.
Installing PyVOL plugin in Pymol on Ubuntu (Linux).
PyVOL [1] is an excellent plugin of Pymol [2] for pocket visualization of proteins. In this article, we will install the PyVOL plugin in Pymol on Ubuntu. (more…)