OVarFlow- A GATK4-based variant calling workflow
An automated workflow for single nucleotide polymorphisms detection is developed. This is known as OVarFlow [1]. This workflow also helps in the identification of insertions and deletions. 
OVarFlow provides a wide range of applications in sequence annotation of model and non-model organisms [1]. The workflow is based on GATK best practices. It makes the task of variant calling easy by reducing the computation time and resources.
A reference genome is provided as input in FASTA format along with reference annotation in a general feature format (.gff.gz). After that, second-generation sequencing data is provided in fastq format. Using this data, functionally annotated variants are generated. The workflow also consists of an extended workflow that generates variants by base quality score recalibration (BQSR).
OVarFlow is written in Python & Snakemake, and Bash languages and is available for Linux on GitLab.
For more information, read here.
---
References
Bathke, J., Lühken, G. (2021). OVarFlow: a resource optimized GATK 4 based Open source Variant calling workFlow. BMC Bioinformatics 22, 402.

[Tutorial] Installing Rosetta 3.21 on Ubuntu
Rosetta is a bioinformatics software for modeling and protein structure analysis [1]. In this article, we are going to install this software on Ubuntu. (more…)
Generating multiple low-energy conformers using Avogadro
In our previous article, we generated multiple conformers using OpenBabel. In this article, we are going to generate multiple low-energy conformers of a ligand using Avogadro [1]. (more…)
How to generate multiple conformers of a ligand using OpenBabel?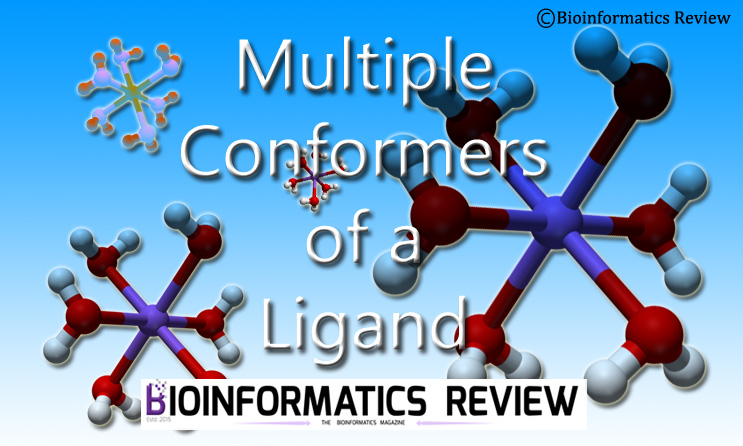 OpenBabel [1] offers several functions including file format conversion, generation of 3D structures from smiles, and so on. In this article, we are going to generate multiple conformers of a ligand using OpenBabel. (more…)