Careers in Bioinformatics and Computational Biology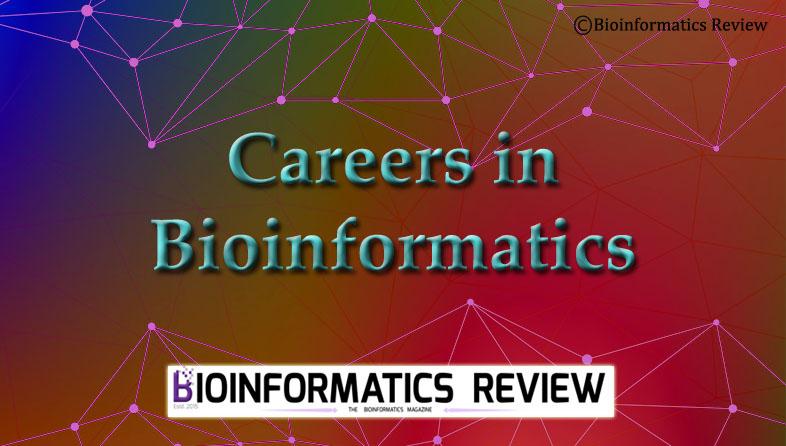 Bioinformatics is an interesting field of research combining biological sciences and computer sciences. In this article, we will discuss making careers in bioinformatics for starters.
Making a career in bioinformatics is not a difficult task as it sounds unless you are seeking it without interest. Bioinformatics is being widely used in biological research these days. You can look for a job in the private sector or academics. Wages depend upon the education, job sector, and experience.
What do bioinformaticians do?
Basically, bioinformaticians solve biological problems by applying computer science techniques and methods. They develop several software, tools, and also possess expertise in analyzing the outputs of the software. A detailed article has been published previously explaining the roles of bioinformaticians/bioinformaticists.
Bioinformatics researchers try to answer scientific questions by doing experiments in silico with available software or by developing new ones. They explore different programs and/or develop new ones if needed and apply them to solve real-world problems.
What bioinformatics research include?
Generally, bioinformatics researchers ask questions such as
"What is a methodology to find/design a drug for a particular disease?"
"In order to study the complete evolutionary history of an organism or a genus, what tools must be used?"
"If required software/tools are not available then how to develop one?"
"How can we find new ways to reduce computing time?"
Basic research in bioinformatics includes the following tasks:
designing experiments and methodologies.
writing proposals to get research grant or approval for projects.
conducting experiments in silico
analyzing data
writing papers, publishing them in reputed scientific journals, and presenting at scientific conferences.
Jobs in bioinformatics involve research work in a company (private sector), or government organizations and agencies, universities, colleges, and non-profit organizations. Bioinformatics job titles include Research Assistant, Research Associate, research scientist. At higher levels such as assistant professor, associate professor, a professor (in colleges and universities), lead scientist (private company), and principal investigator (government labs, or non-profit organizations), bioinformatics researchers have an added responsibility of managing a lab or a research group and postdoctoral fellows.
Teaching in this area include managing classes, preparing lectures according to the syllabus, teaching classes along with managing a lab, grading and writing exams, and advising students. At college and university level, professors direct a lab and do research work along with teaching classes, whereas lecturers only teach.
How to prepare for a career in bioinformatics?
It depends on at what level of education you are right now. If you are in high school, then it would be a good start to choose subjects wisely including biology and informatics practices. However, you can always learn bioinformatics and computational biology if you have an interest in it. It doesn't matter whether you have a biology or computational background or not, however, you might need to work hard.
Here are some books mentioned in this article that will help you to get started on learning bioinformatics. Following is a table showing different activities you need to focus on at different levels of education. Further, it always requires a Ph.D. degree to work on high posts in colleges and universities. Post Ph.D., researchers choose to work as postdoctoral research associates for additional experience.
| | | |
| --- | --- | --- |
| Senior Secondary | Undergraduate | Masters |
| Informatics Practices | Life Sciences | Bioinformatics |
| Biology | Focus on Bioinformatics | Object-Oriented Programming |
| Mathematics (optional) | Biological Databases | Python, Perl, R |
| HTML, C/C++ | Software usage | Java, PHP, MySQLi, NoSQL |
| Oracle/SQL | Basic programming- C/C++ | |
| Visual Basic | | |
In the field of bioinformatics, it is always good to learn advanced programming languages, especially object-oriented programming. It will help you develop new software and tools as per the requirements of the biological problems. Besides, participate in some workshops and seminars/conferences that will help you develop technical, communication, and leadership skills.
---
Further Reading

Importance of Reasoning in Research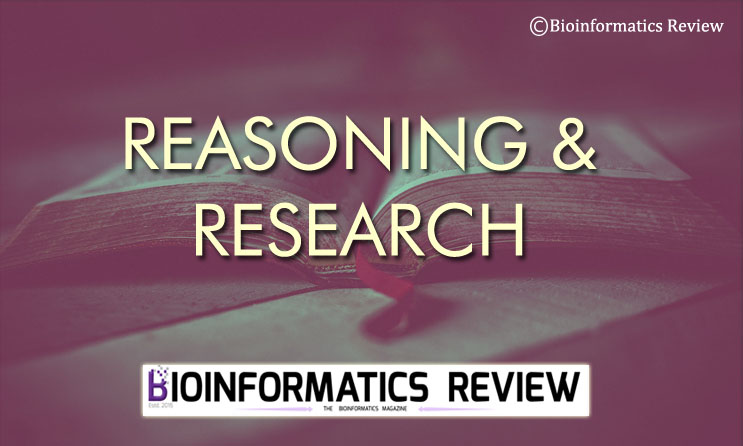 Research is considered complicated. As it involves reading multiple research articles and reviews, devising hypotheses and appropriate experiments, and last but not the least, getting a significant output. This seems difficult to read multiple research papers and then extract useful information regarding your project. It involves a methodology to read and understand research articles in one go. This is explained in our previous article "A guide on how to read the research articles". This article explains the importance of thinking during your entire research. (more…)